Byler's Farm History
Planting strawberries- 1970's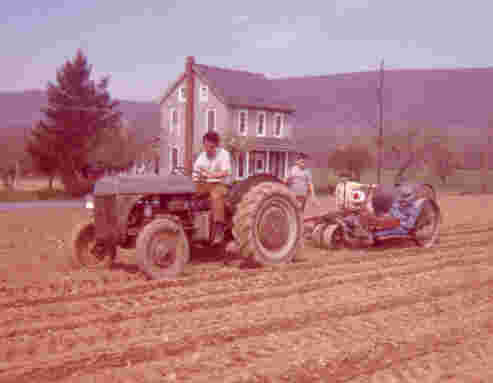 Owners Urbane and Janet Byler bought the farm in 1967 and raised their family here. In the beginning, the main crop was pick-your-own strawberries but they also raised and sold apples, pears, peaches, pumpkins, raspberries, cantaloupes, squash and much more. In the late 1980's, after much thought, they realized that a change was needed and so began planning an October "Pumpkin Festival".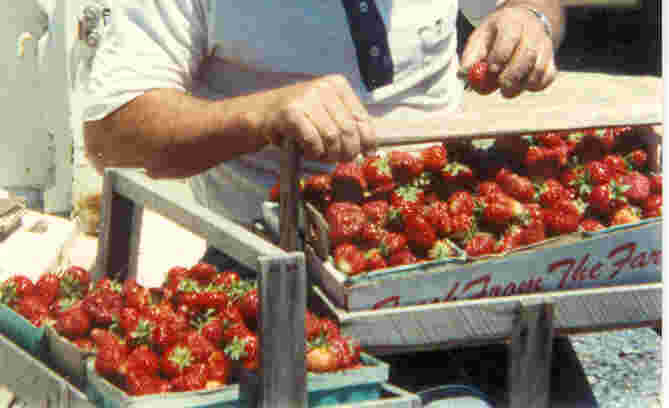 Planting Pumpkins- 2002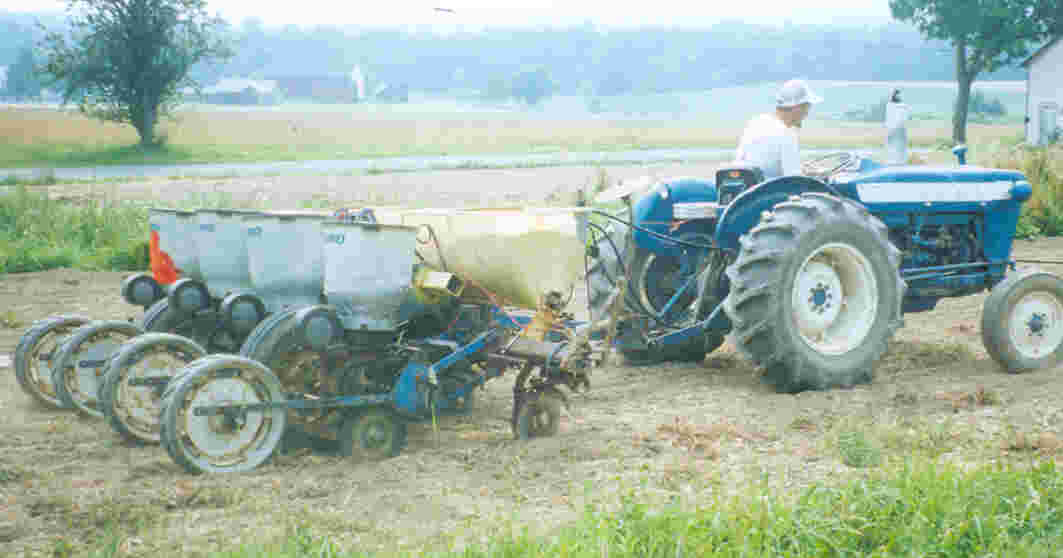 Realizing that the American "family-farm" was becoming a rarity, and most children had no interaction with farms, they decided to make it educational as well as enjoyable. The result is the Festival, which now runs from October 1-31 each year. A conscious decision was made to make the festival more family oriented and educational, rather than "haunted" and scarey. More than 7,000 children visit the farm with their schools during October weekdays and another 4,000-5,000 people visit on weekends. Groups to the farm include families, schools, church groups, scout troops, and birthday parties.

The Morning Call Newspaper ran a very nice story about the farm in their Northern Lehigh/ Northwestern Lehigh Chronical section on September 5, 2003. Here it is, if you would like to read it.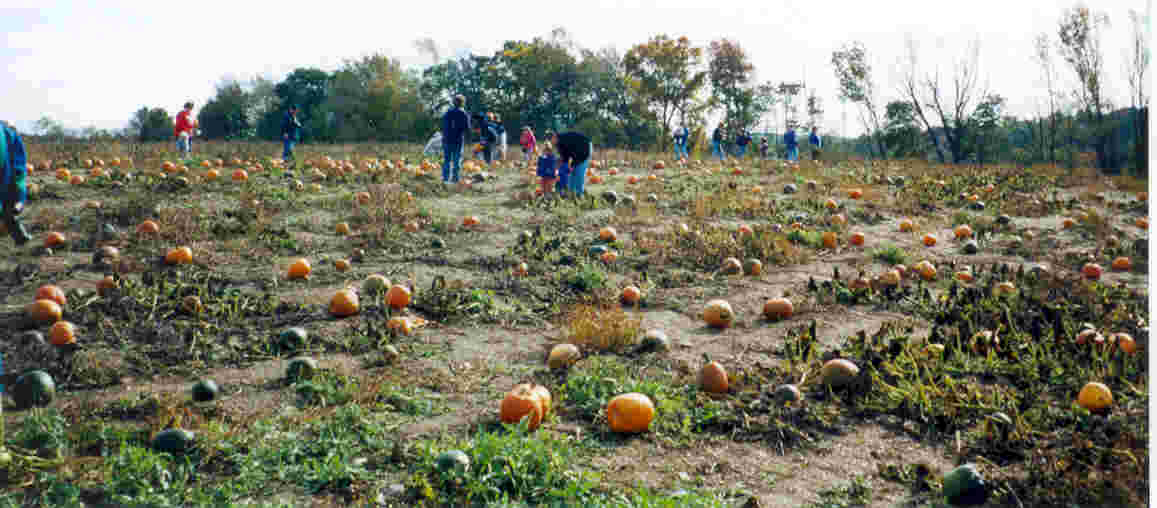 Urbane and Janet returned to the farm in January 2005 after almost 3 years living and working on San Pedro Sula, Honduras. Their son, Jason and his wife Janine had been interim farmers while they were gone. With their return, Jason and Janine have moved back to Michigan to pursue other interests.

&nbsp

&nbsp

&nbsp

Home | History | Activities | Business Hours | Directions | Farm Safety | Contact Us | Honduras

Byler's Farm
8737 Ashfield Road, Slatington, PA 18080
(610) 767-6766
http://bylersfarm.tripod.com